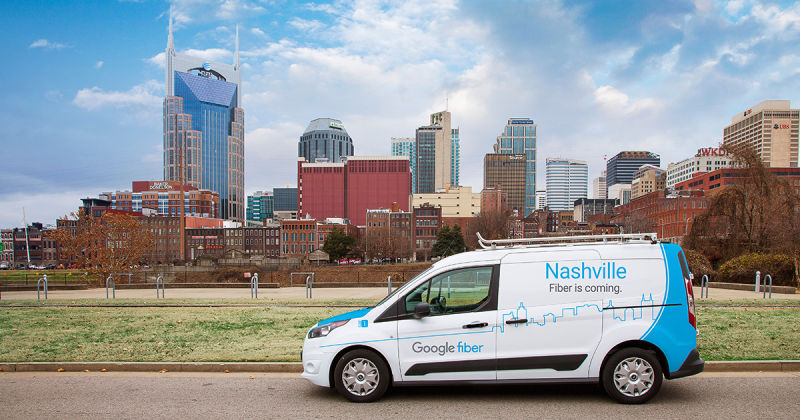 AT&T and Comcast have convinced a federal resolve to nullify an ordinance that was as soon as designed to lift more broadband rivals to Nashville, Tennessee.
The Nashville Metro Council final Twelve months handed a « One Contact Create Ready » rule that offers Google Fiber or varied fresh ISPs faster fetch entry to to utility poles. The ordinance lets a single company form the entire mandatory wire adjustments on utility poles itself, quite than having to wait on for incumbent suppliers cherish AT&T and Comcast to ship work crews to breeze their maintain wires.
AT&T and Comcast sued the metro executive in US District Court docket in Nashville, claiming that federal and local legal pointers preempt the One Contact Create Ready rule. Capture Victoria Roberts agreed with AT&T and Comcast in a ruling issued Tuesday.
Google Fiber is providing carrier in Nashville no matter asserting final Twelve months that it was as soon as anticipating fetch entry to to 1000's of utility poles.
« We're reviewing [the] court docket ruling to treasure its capacity impact on our form in Nashville, » a Google spokesperson acknowledged this week, in response to The Tennessean. « We have made vital growth with fresh revolutionary deployment methods in some areas of the metropolis, but fetch entry to to poles remains a extremely well-known enviornment where underground deployment is now not a possibility. »
AT&T poles
The case centered on two fashions of utility poles: those owned by AT&T and those owned by the municipal Nashville Electrical Carrier (NES).
The Nashville ordinance is preempted by federal rules in the case of poles owned by AT&T and varied non-public parties, the resolve ruled. The Federal Communications Price has jurisdiction to defend an eye fixed on pole attachments for privately owned poles except for when states opt out of the federal regime.
« Tennessee has now not opted out of FCC jurisdiction over pole attachments, » Capture Roberts wrote.
In August, a a similar One Contact Create Ready rule in Louisville, Kentucky survived no matter one other AT&T lawsuit. Kentucky is one in all 20 states that has opted out of the federal pole attachment regime, giving Louisville a leg up over AT&T if that's the case.
Utility-owned poles
Whereas AT&T owns nearly 20 percent of the poles, the NES utility owns round 80 percent.
AT&T and Comcast argued that NES has sole authority to defend an eye fixed on the terms of pole attachments for NES-owned poles, and that the Metro Nashville Council therefore overstepped its authority.
The court docket agreed with AT&T and Comcast's argument, asserting, « It is glaring that the [Metro Nashville] Constitution grants NES gargantuan, unencumbered energy to administer and defend an eye fixed on the properties of the Electrical Energy Board. It expressly denies that energy to the Mayor, the Council, and any varied agency of the Metro Nashville executive. »
The court docket declined to form a closing ruling on NES-owned poles, but AT&T and Comcast would maybe maybe fetch what they wish quickly. Nashville Metro argued that the claim ought to unruffled be pushed apart because NES didn't be a part of the case no matter being an « necessary event. » However the resolve is letting AT&T and Comcast amend their complaints in state so that you just can add NES as a event within the case.
NES previously told the court docket that it is « agnostic to the validity of the ordinance. » Except NES changes course, a ruling would be automatically entered in resolve on of AT&T and Comcast.
NES will be requested to form an announcement on whether it intends to buy a field. « If it continues to have not any field, the Court docket will enter the declaration and injunction sought by Plaintiffs, » the resolve wrote.
Nashville Metro would maybe maybe charm the ruling, but hasn't acknowledged whether it would maybe maybe accomplish so. "We're reviewing the court docket's resolution and can merely form a decision concerning our subsequent course of action within the advance future, » Jon Cooper, Nashville Mayor Megan Barry's rules director, told The Tennessean.